"Let the waves hit your feet, and the sand be your seat."
Isla Mujeres, Mexico | May 11 - 14, 2023
Mother's Day can be a difficult and emotional time when you are involuntarily childless. Whether it's due to miscarriage, infertility, or circumstances, the pain of not being able to become a mother is profound. It's a daily struggle to come to terms with the grief, even when it's been years since you've stopped trying.
Are you looking for a chance to relax, rejuvenate, and connect with other childless women in a beautiful beach setting? Look no further! This retreat is designed for women who are involuntarily childless, and offers a supportive and inclusive environment for self-discovery and growth.
You'll have the opportunity to participate in a variety of activities, including yoga and meditation classes, workshops on topics such as self-care and self-compassion, and group discussions on the unique challenges (and joys) of being a childless woman. You'll also have plenty of free time to explore the local area, relax on the beach, or simply unwind with a good book.
"The quality of your life, ultimately depends
on the quality of your relationships"
This retreat is located in a secluded beachfront property, with comfortable accommodations and delicious meals included. You'll leave feeling refreshed, recharged, and connected to a community of like-minded women.
Don't miss this opportunity to take some time for yourself and connect with others who understand the unique experience of being childless not by choice, especially on days like these. 
Book your spot today and get ready for an unforgettable experience!
The 'M-day' Getaway Program

Before
Thursday
Friday
Saturday
Sunday
After
Before
I don't know if you're like me, but I'm very impatient to meet all of you! That's why on April 18th at 1 pm New York Time we will come together on Zoom to get to know each other in an interactive and fun way!
Thursday
Friday
Saturday
Sunday
After
Meet Your Host & Island Guide Rianna Hijlkema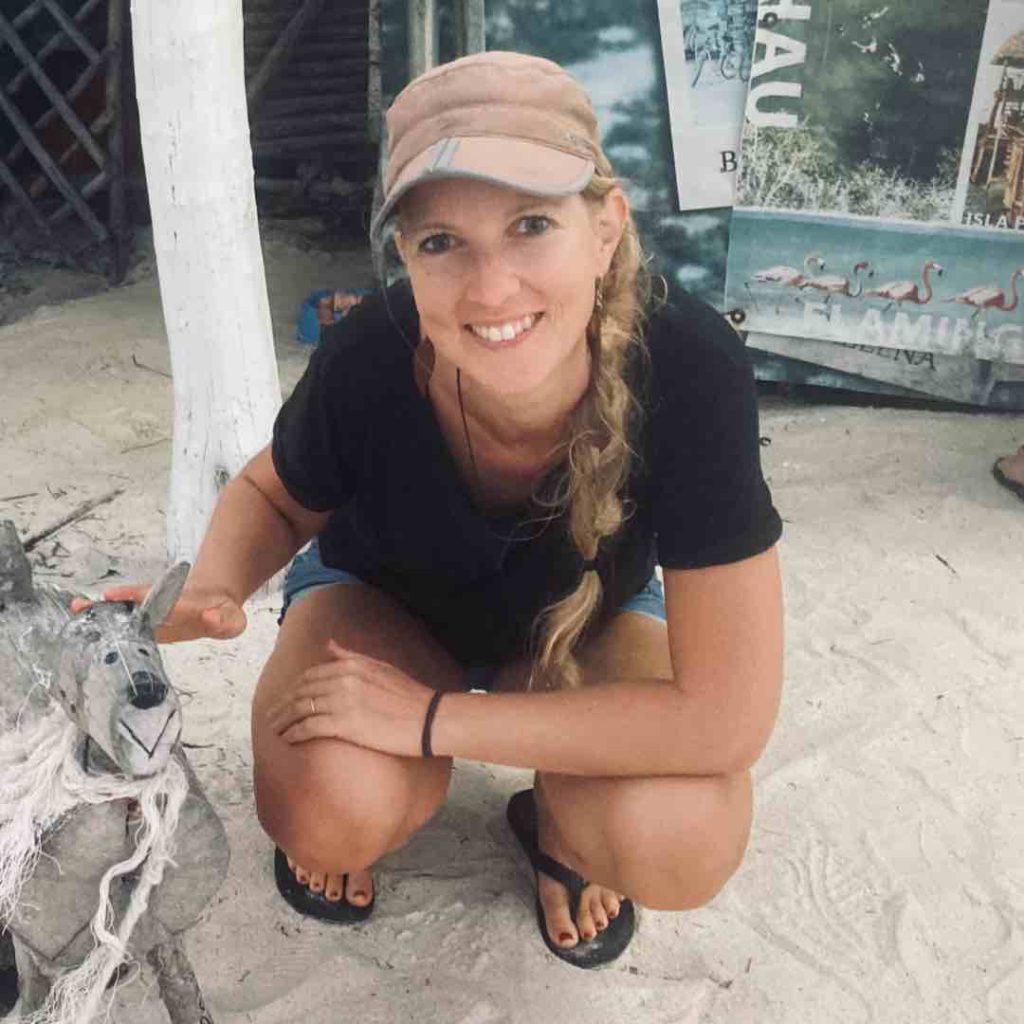 My name is Rianna, originally from The Netherlands, but currently living in Argentina. I'm a multi-passionate serial entrepreneur living a nomadic life for the past 11 years. Traveling to 40+ countries and working on four continents has taught me to approach life (and business) with resourcefulness and resilience.
Sounds pretty good, right?
Yup, until infertility knocked on my door. The first 4 years I've kind of wasted my life (even though I was laying on white sandy beaches, hiking mountains and 'living the life') on the inside I felt so terribly lonely. Nowhere could I find friends who understood the challenges I was facing.
Along the way, I rediscovered my love for walking and connected with childless women all around the world. Those connections became a huge part of my recovery as I worked on my overall health and well-being. If I was a doctor I would prescribe friendships for everyone, but I'm not so… I provide opportunities instead!
And the 'M-day Getaway' is one of them!
This retreat will give you the opportunity to connect with women (like me!) who understand the triggers, confrontations and other emotions that arise on a day like this. Instead of dreading this day, we gonna create memories for a lifetime!
What Others Say About Working With Me...
"I am beyond grateful for your quality time and effort to guide me. You've inspired me to follow my heart and intuition as of lately.

Thank you for pushing me to really evaluate what I wanted, it helped so much.

Also thank you so much for your insights. Your words mean so much to me and just being around your energy fills me up with inspiration."
"I felt lost and emotionally out of balance. The support that Rianna gave me, was the perfect gift to help me move forward. The framework she is using clarified many things, which led to revelations during the week, which helped me make new decisions. Rianna guided me to open up the different layers and then helped me flip this information into something practical for the future. Rianna was a crucial piece in the transition that I was going through."
"I contacted Rianna, because I was going through a deep down. I was feeling lost, I didn't know where to start, I was overwhelmed with self-doubt and I had no clarity at all on where to go, or even to start. I resonated with Rianna and was provoked by her way of living her life. Rianna gave me the tools to sit down, work through them and understand why I feel a certain way. Rianna does an amazing way of guiding; very encouraging, supportive, but also challenging."
"A unique and empowering experience"
Pay deposit | $???
All-inclusive 4D3N

Remaining balance due before April 1st
EU residents may be subject to VAT
Pay all at once | $????
All-inclusive 4D3N

Please book before April 14th

EU residents may be subject to VAT
Frequently Asked Questions
Questions, doubts or something else?
Making such a big investment in yourself is scary. I totally understand.
Please reach out to me at hello@riannahijlkema.com if you have any questions, or book a virtual coffee chat to get a feel of what it would look like to spend time together.