Have me as your personal coach, mentor, teacher, and cheerleader to guide you through a powerful framework to create a life in which you feel empowered and fully alive while dealing with infertility!
'Are you ready?' I asked my husband? 'Absolutely!' he answered with a big smile.
After years of thinking about having a baby, the day was finally there. The day that we felt that we would be physically, emotionally, and financially prepared 'enough' to start our own little family.
I was living a balanced lifestyle, I was taking my daily vitamins and Folic Acid supplements, I had limited my alcohol intake and had read all I could about breastfeeding and raising kids the so-called natural way.
We were ready to give up certain aspects of our freedom. We were ready to adapt our lifestyle to the needs of our little human. We were ready for sleepless nights and our relationship was better than ever before!
We've read the stats: 42% conceived in their first month of trying. 75% conceived by their third month. 88% conceived by six months. 98% conceived by 12 months.
We were so ready!
Calculating the due date, discussing baby names, making a checklist of all the baby stuff we needed, scrolling through forums about pregnancy hacks, and reading all we could find about what to expect as first-time parents.
The stress of infertility is real
The first 3 months passed by, nothing happened. I started tracking my menstrual cycle, used ovulation kits, and 6 months passed by. We've changed positions, I did acupuncture, stayed laying down in bed after sex, and 9 months passed by. I stopped working out as figurously as I did before, I cut out gluten and dairy from my diet, and 12 months passed by.
As someone who likes to be in charge, this was a hard concept for me to come to terms with. But after 1 year we had to face the fact, which we had never ever considered, that it was time to see a fertility doctor.
While I'm going through treatment after treatment, life went on all around us.
In the course of 5 years:
my best friend started dating, found a partner and has now a 1,5 year old
my younger brother got 2 children, now 4 and 2 years old
my parents became grandparents again (twice!)
two of my cousins got a baby with a partner they've met only a year before
my 10 years younger sister-in-law is about to give birth
my parents-in-law will become grandparents for the first time
two friends of mine are raising a baby by themselves after getting pregnant from a one-night stand
And here I am. Trying not to beat myself up over all the boundaries I've crossed for myself: 'I'd never do IVF', 'I'd never inject myself', I'd never do more than 3', I'd… Avoid looking at all the echocardiograms of babies that never made it alive. Try dealing with the fact that our baby name got 'stolen' twice, having sex as a scheduled task instead of fun, and putting all of our time, money and energy into babies, that never made it into our arms..
Over the years I became lonelier and lonelier. The constant uncertainty and waiting had put my life on hold and the emotional rollercoaster of infertility took over my marriage, my relationships, my work, my body, in fact, all of me!
Infertility is like climbing a freaking steep mountain
The stress of infertility is real, and I knew it was part of it. I've always compared my infertility journey to climbing the most difficult mountain you could ever think of, and I knew that once I would arrive at the top, I would finally be able to hold my little miracle in my arms.
Every day I would visualize myself standing there on top of that mountain, after all the struggle, carrying her in my arms, softly touching her face, feeling so immensely happy.
But then one day, while I was sitting in silence, I looked around and noticed that besides the baby, the top of the mountain was very empty. No partner, no friends, no family, no work, no health, no nothing. There was nothing but that baby in my arms.
That was the day that I suddenly realized that I was climbing the wrong mountain!
Because NO, that's not how I imagined it!
I knew I had to quickly and drastically change the mountain that I was climbing. I started visualizing myself on the top of this new mountain, where my baby was still waiting for me, but… also a loving partner, caring friends, a healthy fit body, a job that I love, and the financial freedom to never feel stressed if I take a day off and to always be able to sit down with my child and play or talk.
What I've learned the hard way, in the last couple of years, is that trying to stuff all of my hopes into one specific outcome: having a baby, which we anyway can't control, is a really dangerous game.
You only have ONE life, let's not waste it!
My name is Rianna Hijlkema.
In 2011 I broke up with my boyfriend, sold my house, lost my job, my savings, and my cat. I lost everything, except my car, so I drove to Paris and started all over. Well, not THAT easy.
I was overwhelmed and very confused, but I found a way to use this major life transition to design a life of my choice.
Now I'm a serial entrepreneur, digital nomad, full-time traveler, happily married with my soulmate, and one of those who didn't succeed – against all odds – diagnosed with 'unexplained infertility'.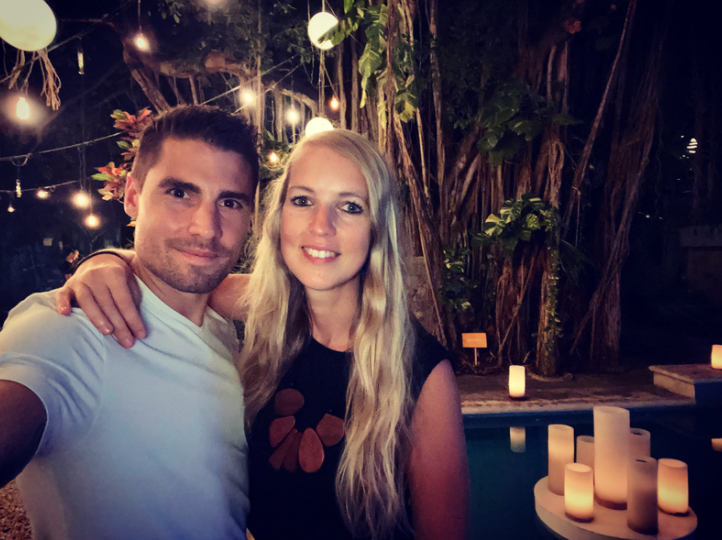 For 5+ years I'm juggling my nomadic lifestyle with fertility treatments (IUI, IVF) and it is one of my most challenging experiences. Dealing with pain, fear, hope, anger, confusion, heartache, frustration, crying, grief, disappointment, misunderstanding, anxiety, envy, sadness, and isolation all at once, while living abroad.
It's tough, confronting, and hasn't been easy every day, but I've decided to let the doctors work on it, while I'm living my life to the fullest (between the freaking appointments). I want to be happy, healthy, and ready for that one day I'm holding our little one in my arms… And that's what I wish for you too!
Are you a woman who wants to live life on her own terms?
Are you a woman who wants to take back control?
Are you a woman who wants to maximize her life experience?
Welcome, Warrior! You are at the right place!
You have to do it all by yourself, but you don't have to do it all alone!

Join me on an amazing journey through my powerful signature framework to create a fulfilling personal and professional life! Find other goals which light you up, figure out action steps that you'll actually do, stop overthinking, step into your power and create certainty in these uncertain times.

Over a 12-week period, you'll remove the 'hold' button, and hit the 'live' button.

– You will figure out what matters to you
– You will use your gifts to your advantage
– You will write your own terms and conditions
– You will choose your story
– You will take responsibility for your own happiness
– You will cut out the crap
– You will look fear in the eye, and smile

During this experience, you will increase your clarity and confidence, feel empowered and fully alive again!
I've no answers, no quick fixes, no formulas, or easy three step plans. You won't find any out of context quotes telling you that life will eventually work out and you'll end up with a baby. I've had more than my fill of those things already.
Instead I'll help you figure out what's on the top of your mountain, besides the baby. I'll guide you through all the things that have been holding you back, I'll show you how to respond to life instead of reacting to it and help you see all the parts in which you can take back control.
It's time for you to live a CREATED life again…
1:1 Coaching is for women who are dealing with infertility, and who are ready to start living life on their own terms again. Women who are ready to step into their power. Join me on this unique journey to discover your other desires, the ones that got forgotten and left behind while dealing with infertility.
Stop putting your life on hold, and start living NOW!
This doesn't mean that you stop hoping for a child, it just means that your life is full of other amazing things that you have the time right now to really focus on and appreciate.
As your coach, I am not here to tell you how to deal with infertility, but to support you in living your best life while dealing with infertility.
Read how other women describe the experience of working with me
"After I lost a family member and my job, I felt lost and emotionally out of balance. The support that Rianna gave me, was the perfect gift to help me move forward.

Rianna guided me to open up the different layers and then helped me flip this information into something practical for the future. Every week something new surprised me in the different areas of my life. The framework she is using clarified many things, which led to revelations during the week, which helped me make new decisions.

When I started working with Rianna, I was more selfless, this changed throughout the sessions and now I realize that I should not only take care of other people but that I need to do more things for myself and express who I am so that I can really serve the people around me with my biggest strengths.

It was a very empowering experience and it uncovered a lot of things that really helped me move forward. Rianna was a crucial piece in the transition that I was going through."

Laura Giosh-Markov
Positive Discipline workshop facilitator, a Parent Consultant, Counselor, and Music Therapist.
---
"I contacted Rianna, because I was going through a deep down. I was feeling lost, I didn't know where to start, I was overwhelmed with self-doubt and I had no clarity at all on where to go, or even to start. I was very confused and struggling in my current situation, trying to find my path.

I resonated with Rianna's message and was provoked by her way of living her life. In the first session, I shared what I thought were the most important areas of my life, but when we started digging in and analyzing what was behind them, they turned out to be something quite different.

Rianna created a powerful structure in which she doesn't make you dependent on the coach but gave me the power to continue going on without her. After this experience, I started doing things differently. I know now that, whenever there is a challenge or a conflict, I now have the tools to sit down, work through them and understand why I feel a certain way.

Every session that we had, brought new interesting facts and new ways of looking at things. Rianna does an amazing way of guiding; very encouraging, supportive, but also challenging."

Maria Kacharava
Support Service Team Leader
'Live Life by Design' – 1:1 Coaching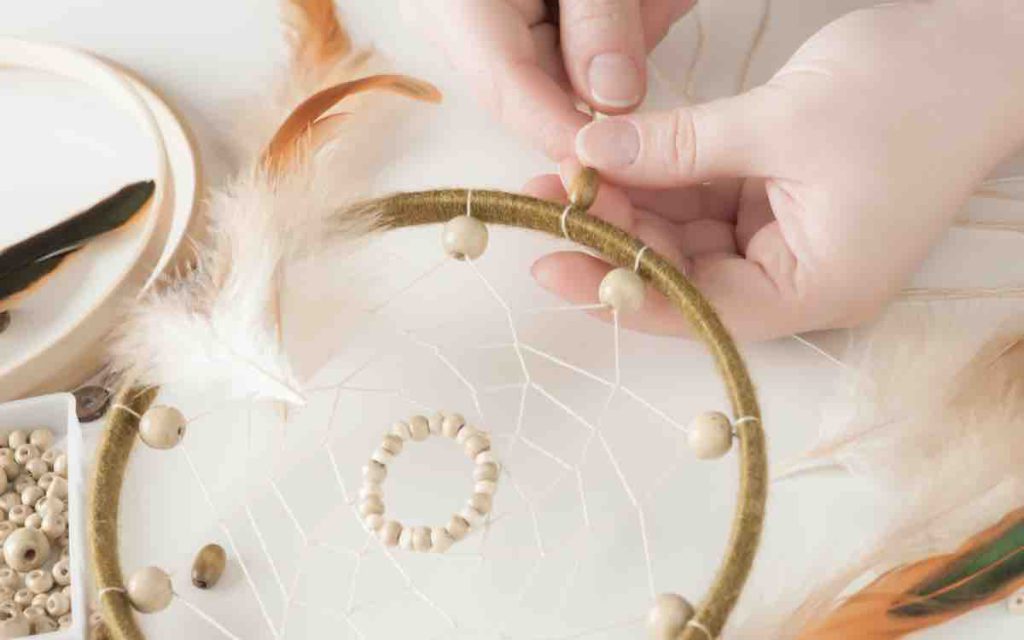 Sessions on embracing your power and creating a life that you love while dealing with infertility!
Join the sessions live on Zoom
Each session will run for 45 minutes (but block out 60 minutes in case we need it).
Sessions run weekly on a date and time that works for both of us.
Bonus 1: Free access to private FB group
Bonus 2: Free access to the weekly Women's Circle 'The Unstoppable Woman'
What most people know about me is…
I'm a serial entrepreneur, digital nomad, full-time traveler, and happily married with my soulmate.
Originally from The Netherlands, but living abroad for 11+ years. I've been born and raised in a Frisian tribe (yes, that stubborn part in the North of the Netherlands that speaks another language besides Dutch), of which I'm very proud.
I have found a way to combine several passions into an amazing career, which are all enriching each other in multiple ways. I am a women empowerment coach, teacher-director, graphic designer, postpartum doula, and pediatric sleep consultant. I work with women and their families all around the world to help them thrive and grow.
I am constantly on the move, crossing oceans, climbing mountains, and driving around on the motorbike. Everything I own fits in my backpack and I have friends all around the world.
I am a typical Capricorn; ambitious, disciplined, loyal, sensitive, and quite practical. I always aim high, like to dive deep, and continuously work towards my idea of an extraordinary life.

But, what most people don't know about me is…
In 2018 I found my husband's name on the list of dead people, whom didn't survive the double natural disaster in Palu, Indonesia. Only fifteen hours later I got a phone call that he was still alive. What most people don't know about me is that up to now I totally freak out if I don't hear anything from him for more than 3 hours. I'm talking about a raised heartbeat, short of breath and a mind that's imagining the worst things possible.
In 2019, after years of dreaming and hard work, we managed to get a visa and started our live in Nepal. In the midsts of several projects and the construction of our house, Covid-19 came and we had to leave. After 3 months of severe confusion we redesigned our life. We both changed from expats to digital nomads and truly enjoying our new life in Mexico. What most people don't know is that I feel guilty for having left the friends we made and the children of the school in the village and I keep sending a percentage of my earnings to support educational projects in Nepal.
Sometimes I need to take a holiday from my lifestyle.
Despite living the life exactly as I want it, I feel guilty towards my parents, my 3 younger brothers and my friends for being so far away. I try to show my support in other ways, but know that this is not always enough.
I'm actually an introvert. As a highly sensitive person I need more down time than most people, to decompress all the emotions, experiences and stories from the people I've been in contact with.
I gave up on cheese (yes, I'm Dutch!) cold turkey after joining WildFit back in 2020.
I got married twice, with the same man.
I'm telling everyone how important yoga is to improve your wellbeing, but can't get myself on the mat. Somehow I seem to get more relaxed after a good boxing session.
People think that I'm fearless, but that's not true. I'm scared of making mistakes, saying the wrong things and upset or hurt other people. I'm afraid of not being good enough, for friends, family and sometimes even strangers. I'm afraid of spiders (and they are big outside of Europe!) and injections (thank you IVF!). The only difference is that I just don't let my fears stop me.

In partnership with: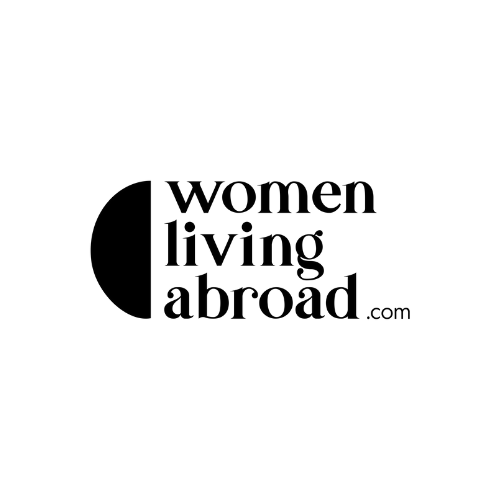 Women Living Abroad is a collective of international relocation professionals with a global reach and local presence. WomenLivingAbroad.com offers the emotional support you need when living abroad, they assist expats and partners. It's about working internationally, redefining your identity, and decision-making all within the context of living abroad.