A transformative experience for women, who are childless after IVF, to reconnect to their roots, spread their wings, so that they can become the happiest version of themselves.
Have you ever woken up and thought where do I belong? Who are my people? Do you find yourself surrounded with friends and family, but feel like you have no one to talk to?
Are you craving for meaningful relationships with women who really get you, 
support you, challenge you and inspire you?
Do you want to live a more fulfilling and purpose driven life,
but you just don't know where to start? 
If any of these are true for you, I get it. Because.. they have all been true for me too.
Sometimes you gotta create what you want to be part of
If there's one thing I know about being childless after IVF, it's that it can be a wild ride. Unsolicited advice, pregnancy announcements, overwhelming feelings, and questions about life. This rollercoaster of emotions is hard to grasp for the outside world. 
The trauma of infertility is real.
Living with unhealed injuries takes more energy than we often acknowledge. No matter where you find yourself today, stop living in your own shadow and become part of a tribe where you feel seen, heard, and understood.
Being a woman who is childless after IVF can be a lonely journey. Maybe you feel that you are just going through the motions and not sure what your next move should be? You know something needs to change, but you don't know where to start. I remember those feelings so vividly.  
What if you could take a pause from your usual routine, join a carefully selected tribe of amazing women, and learn the tools that can help you through the good and bad days?
And that's exactly why I created Roots & Wings:
A 12-month transformational program to get clear on what you want out of life, have the road map to get you there, and learn powerful tools and practices to stop waiting and start living again. Take charge of your life and redesign your future. And… nothing is more transformational than experiencing something unique with people who get you.
"The quality of your life, ultimately depends
on the quality of your relationships"
Roots & Wings is designed to help you slow down and pay attention to the things that really matter with positive, ambitious women (like you!), in a soul-nourishing environment.
Create a Life Beyond Your Wildest Dreams. Together.
The women that join us are positive, ambitious and have a burning desire to move forward and live a created life. Join us to find your voice, reclaim your power and create a life that not only looks good, but feels good. 
Wait, let me reframe that, a life that feels AMAZING!
We kick off with a 4-Day Forest Bath
My R.O.O.T.S. & W.I.N.G.S. framework will form the base, combined with coaching tools, interactive games and hiking in nature to help create new paths and insights, to reconnect with yourself, others and your purpose, in a soul-nourishing adventure.
Followed by 11-months of ongoing coaching
This program is unlike any other coaching program out there because I know that rebuilding your life after IVF takes more than goal setting and visualizations. You didn't plan to end up with empty arms and so reimagining your future can be confusing.
This program will guide you to explore your desires, create new paths and insights, and build meaningful relationships so that you can really tap into your full power and redesign your plan A.
Taking a step forward doesn't mean your loss is no longer important.
It means you are important too.
Meet Your Guide Rianna Hijlkema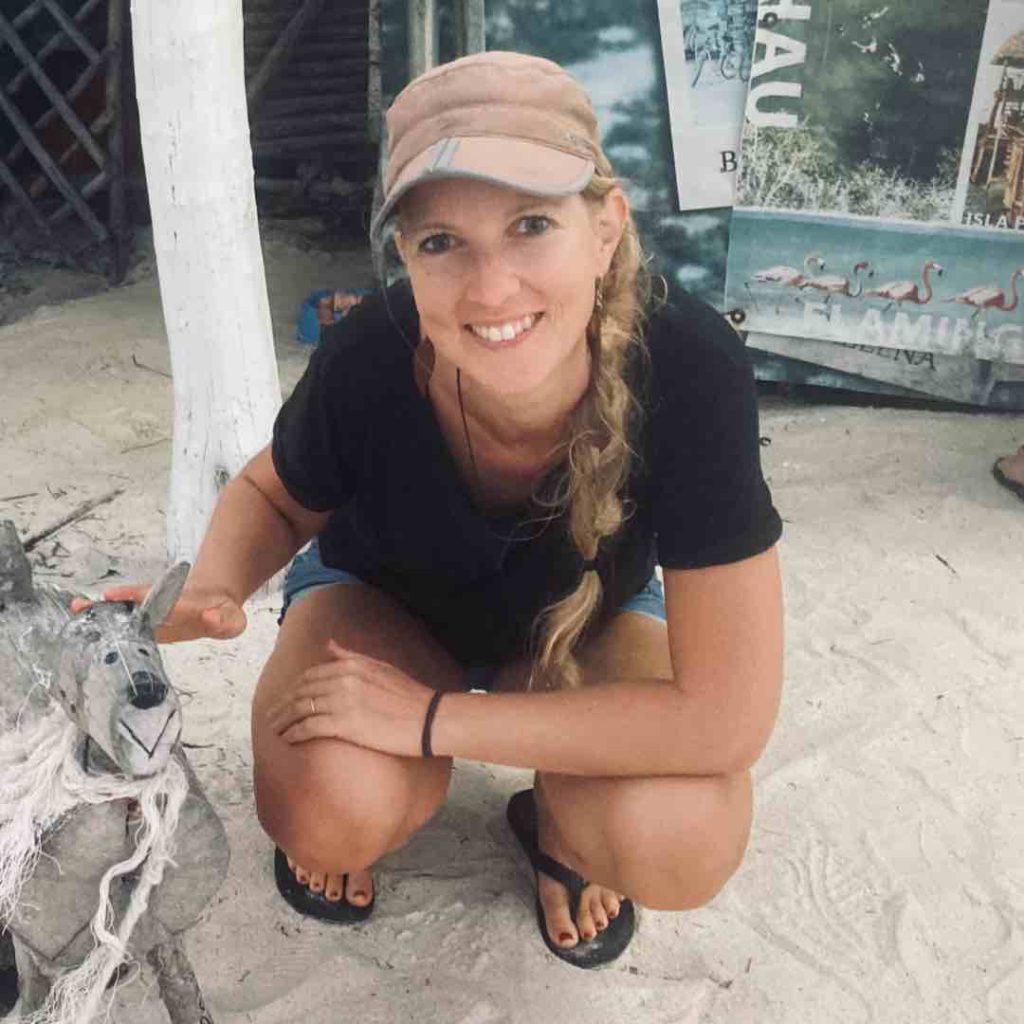 As a serial entrepreneur I've learned how to set goals, aim high and play outside of my comfort zone. And as a fulltime traveler I've learned how to approach life (and business) with resourcefulness and resilience.
As an empowerment coach I've learned that your past doesn't equal your future. And as a teacher I've learned how to create a safe space to connect, share and empower each other.
As a parenting consultant I've learned how to emphasise with others struggling in situations different from my own. And as a director I've learned how to organise events and create an uplifting experience for everybody involved.
As a woman dealing with infertility, I've learned how to deal with uncertainty and stressful situations. And as a women being childless after IVF, I've learned the importance of finding your passion & purpose and belong to a tribe that sees you, respects you and lift you up.
I'm not here to tell you how to deal with childlessness. I'm here to support you in living a great life while being childless.
What Others Say About Working With Me...
"I am beyond grateful for your quality time and effort to guide me. You've inspired me to follow my heart and intuition as of lately.

Thank you for pushing me to really evaluate what I wanted, it helped so much.

Also thank you so much for your insights. Your words mean so much to me and just being around your energy fills me up with inspiration."
"I felt lost and emotionally out of balance. The support that Rianna gave me, was the perfect gift to help me move forward. The framework she is using clarified many things, which led to revelations during the week, which helped me make new decisions. Rianna guided me to open up the different layers and then helped me flip this information into something practical for the future. Rianna was a crucial piece in the transition that I was going through."
"I contacted Rianna, because I was going through a deep down. I was feeling lost, I didn't know where to start, I was overwhelmed with self-doubt and I had no clarity at all on where to go, or even to start. I resonated with Rianna and was provoked by her way of living her life. Rianna gave me the tools to sit down, work through them and understand why I feel a certain way. Rianna does an amazing way of guiding; very encouraging, supportive, but also challenging."
Appalachian Trail Support Team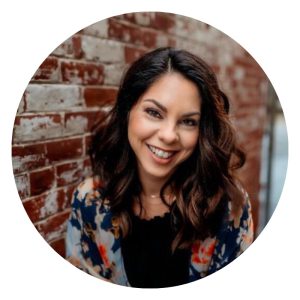 Cathy Sharpe is a Grief and Trauma recovery counselor. She holds a Masters in Psychology, International Accredited Holistic Health + Mindset Counselor, & Integrative Medicine Practitioner. 
Cathy will be there with us to provide effective, quality Complex Trauma Recovery, and support us in our own unique journey.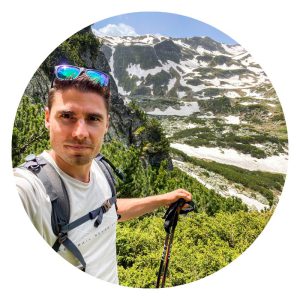 François de Neuville is a former commando-paratrooper, tsunami survivor, and certified high-performance coach. He's also my amazing husband and has been my rock throughout this whole journey.
François will be with us to set up the camp, prepare our meals, provide first-aid and make sure we have an incredible experience.
Redesign your life now for success and happiness!
Frequently Asked Questions
About the 4-day hike on the Appalachian Trail
About the 11-months ongoing coaching
Every first Monday of the month (except in January) we come together in a group coaching call of 90 min. There will be space to share our wins, our challenges and we will dive deep into the topic of the month.
April 3, 2023: Character & Personality
May 1, 2023: Spirituality & Self-Love
June 5, 2023: Love & Relationships
July 3, 2023: Social Life
Aug 7, 2024: Leisure & Experiences
Sep 4, 2024: Managing Money
Oct 2, 2024: Career & Contribution
Nov 6, 2024: Quality of Life
Dec 4, 2024: Vivid Vision
Jan 3, 2024: Health & Fitness
Feb 5, 2024: Mental & Personal Growth
This is a private Facebook group where we can continue our conversations about the topic of the month. It's also a place where we can support, encourage and inspire each other to become our happiest selves.
Questions, doubts or something else?
Making such a big investment in yourself is scary. I totally understand.
Please reach out to me at hello@riannahijlkema.com if you have any questions, or book a virtual coffee chat to get a feel of what it would look like to work together.